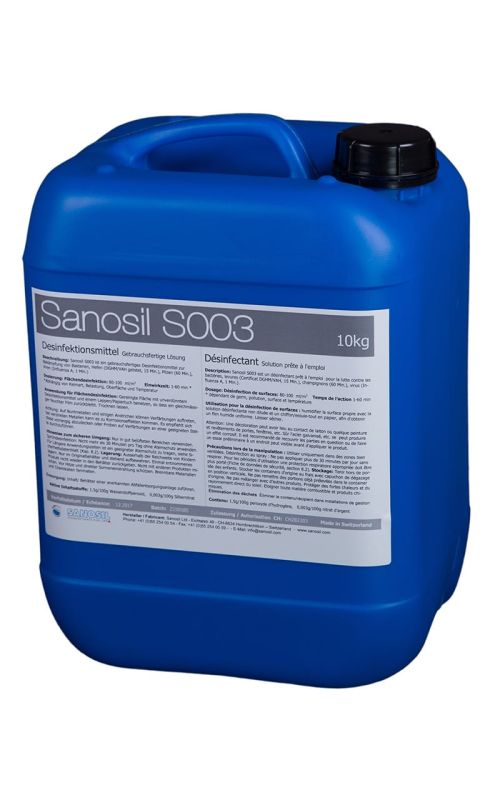 Order number: SH 002
Surface Disinfectant, SANOSIL S003
Surface Disinfectant, SANOSIL S003
Sanosil disinfectant for judo and karate mats (Made in Switzerland, DGHM / VAH certified). Combats bacteria, yeasts, viruses (influenza, corona)* and biofilms (also effective against athlete's foot and skin fungus).
Suitable for judo mats, karate plug-in mats as well as sealed parquet floors.
Does not attack mats - no discoloration
Good skin tolerance (does not irritate)
Application:
Clean the surface normally (remove dust and dirt)
Apply Sanosil S003 (undiluted) with a cloth on the cleaned surface so that a moist film is formed. Avoid drop formation. MORE INFORMATION HERE
Based on the proven Sanosil hydrogen peroxide / silver formula. Hydrogen peroxide breaks down into water and oxygen after use. Silver reinforces the disinfectant effect and inhibits recontamination through the depot effect.
Suitable for wipe disinfection, immersion disinfection, targeted spray disinfection
Ready to use; without alcohols, chlorine, QAC, colors or fragrances
Non-flammable
Also suitable for surfaces that come into contact with food
Diese Produkte empfehlen wir ihnen dazu